Customer Reviews
01/30/2020
Marshall T.
United States
Great product
Behold! The "GOOD" artwork arrived in a protected case and was ready for the wall when I unpacked it. Good... now I can get back to work.
01/22/2020
Justin P.
United States
Great Product - Very Satisfied
Got this as a gift for my sister who is in law enforcement. She absolutely loved it. The product is high quality and very well made. Would order again.
01/09/2020
Jeremy D.
United States
GOOD message, Great quality and service!
Very creative use of a GOOD message! Fantastic piece of artwork. Quality that will certainly stand the test of time! Customer service and shipping information was superb and prompt. Highly recommend Flipside Canvas and look forward to adding more pieces in the future.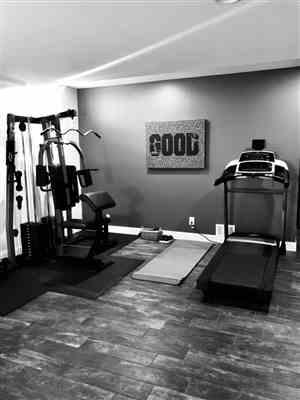 01/03/2020
Peggy A.
United States
Worth the money!
The Jocko/Good Canvas exceeded my expectations. It is a beautifully simplistic but a physically sound canvas. The packing and delivery time was excellent. The message itself is wonderful. Perfect for home or office.
12/29/2019
Melanie H.
United States
Related Items
Mi Cultura
$206.00
Celebrate your culture and what makes you you with this stunning canvas. The bright colors and unique artwork will add some flair to any space.
---
Family
$206.00
Family is an amazing and unbreakable bond - a source of inspiration, love, and strength. Honor your family with this stretched canvas that takes you back to your roots.
---
The Manual
$206.00
Celebrate the word - God's instruction manual for life - with this unique canvas that will look amazing in any room.
---
Love & Coffee
$206.00
Running a business, a home, or both requires two essential components: love and coffee. Celebrate what keeps you going with this fun stretched canvas.
---